Mission:
To provide scriptural and scientific evidence that reinforces the biblical account of creation and support the body of Christ in fulfilling its commission in offering educational and evangelistic opportunities through interactive museum experiences and activities. 
History:
Dr. Henry Morris' Institute for Creation Research launched the Creation and Earth History Museum in 1992. For 16 years, ICR developed and grew the exhibits with a mission to equip believers with evidence of the Bible's accuracy and authority through scientific research, educational programs, and media presentations, all conducted within a thoroughly biblical framework.  Upon ICR's move to Texas in 2008, the entire museum and its contents were sold to Scantibodies Laboratory, Inc.
Tom Cantor, the owner of Scantibodies Laboratory, Inc., and his wife Cheryl founded a non-profit 501c3 ministry called the Light and Life Foundation. The Light and Life Foundation owns and operates the museum and continues creation evangelism.
The Creation and Earth History Museum remains dedicated to the biblical account of science and history. The facilities include a 10,000 sq. ft. showcase for a literal six-day creation and young earth, including a human anatomy exhibit, life-size tabernacle display, age of the earth cave and more. The museum is located 20 minutes east of the downtown San Diego airport in Santee, CA. We also invite you to tour the museum virtually online, or schedule a professional tour.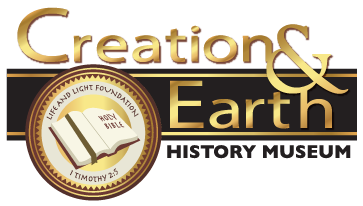 10946 N Woodside Ave, Santee, CA 92071 Tel. (619) 599-1104
© 2023 All Rights Reserved